Access Utility Billing / Taxes Account - Pay Bills
Assessing, Taxation and Utility Billing Information:
To access your account and or pay for Utility Billing or Taxes follow the link below: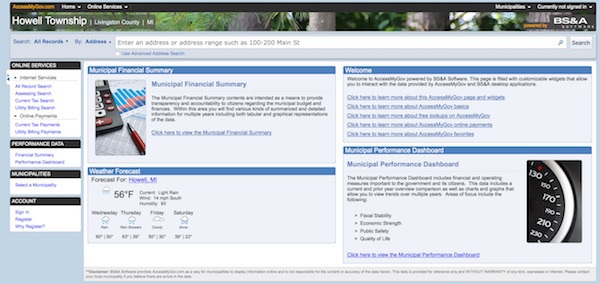 Pay Your Howell Township Bill Online
DISCLAIMER
There is a convenience fee added to each payment. Utility billing has a $200.00 dollar per transaction maximum. Howell Township receives no additional funds for this service.